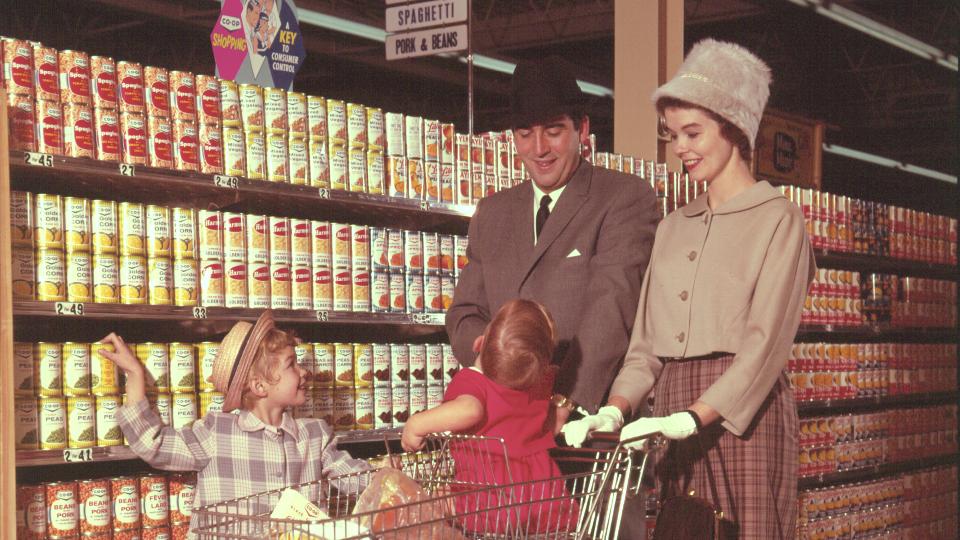 Our History
September 17, 2019
For over 90 years, the Wynyard Co-operative Association Ltd. has been proud to be serving members in 8 different communities in Saskatchewan. It began as a volunteer organization of a few farmers who needed to purchase oil, twine and gloves at a reasonable price. We continue the tradition of giving back to communities, not only in the form of patronage refunds to our members but also in the form of financial support to many community organizations.
We are proud of our longstanding involvement with the Saskatchewan communities we serve, and we invite you to visit our locations. We strive to make you feel like "You're at home here."
---
1928 - Incorporation & Early Years
The Wynyard Co-op was incorporated on October 23, 1928. It began as a volunteer organization of a few farmers who needed to purchase oil, twine and gloves at a reasonable price.
A little about the early years of Wynyard Co-op

1929

—

The 1st annual meeting was held on Jan.20th with the following directors elected: Ted Bardel, James McLennan, J.K. Christianson, Hakan Kristjanson, Barney Johnson, T.J.Halldorson, Frank Eliason, G.E. Walker and A.B.Johnson.
1933

—

Discussion at a meeting was to start up a store in town."Lockers could be installed for each individual farmer that produce to sell to the towns people like butter, chicken, etc."
1934

—

A coal shed was built in town to serve the members.
1939

—

A store building was first rented to sell oil products, hardware, tires and twine.
1944

—

A line of groceries was added when the business was moved to a newly renovated building which the association had purchased from S.Fishman, and moved to the north end of main street.
1948

—

Wynyard Co-op celebrated its 30th anniversary.
1955

—

A new lumberyard and the bulk storage facility was built on Ave. A West (where Briden Service is today).
1962

—

A newly constructed Food Store at 316 Bosworth Street opened for business.
1963

—

A service station was rented and later purchased. It was the former Wynyard Motors building where the current Wynyard Credit Union building resides.
1975

—

Construction began on the Food Stores expansion to allow for more refrigeration.
1988

—

The gas bar on the service road was purchased.
1991

—

The consolidated bulk plant was built at Elfros and the bulk department was moved to the highway after the closure of the lumberyard and sale of the service bay.
1995 - Food Store Renovation
The last major renovation of Wynyard Co-op's food store was in 1995. The food store today has fresh meat, produce and groceries.
2003 - Gas Bar and Convenience Store
Wynyard Co-op opened a convenience store with petroleum pumps in January of 2003.
2008 - Expansion
Our Farm and Ranch Centre includes a cardlock that was expanded in 2008. A chemical shed had also been opened previously, in September of 2003.
2013 - Fuel Delivery Agreement
Wynyard Co-op has a petroleum truck which pulls fuel out of the corporate bulk plant at Elfros. A fuel delivery agreement is in place with Mozart Co-op, whereby Wynyard delivers to Mozart customers.
Wynyard Co-op has planned to start construction on a new food store in 2013, with an opening sometime in 2014.
2014 - Present and future
Our new food store is under construction.
Plans for 2014 include an interior upgrade at the Gasbar C-Store along with signage upgrades on the canopy and pumps. There are also plans for signage upgrades at the cardlock.
2016 - New Food Store
Grand Opening for the New Food Store was held on April 24th 2016
New to us at the Food Store is the Fresh Bakery, Deli, Lottery kiosk for our customers to enjoy.
Location for the New Food Store is 101 South Service Road
2018 - Wynyard Co-op Celebrates 90th Birthday
The Wynyard Co-op celebrated its 90th birthday October 23rd 2018
Discover more: