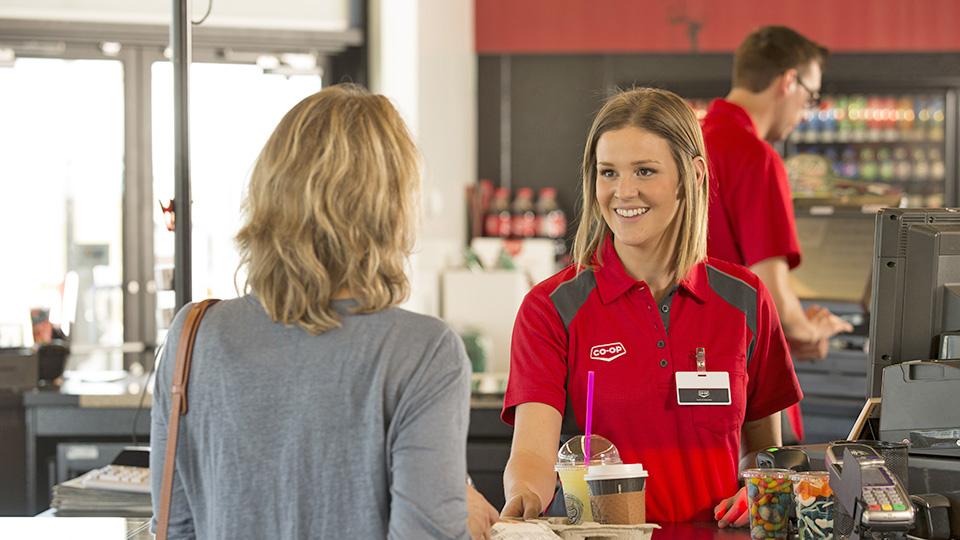 Co-op Fuel & Convenience
September 19, 2019
Your local Co-op is equipped to service your fuel and convenience needs, offering competitive pricing and exceptional customer service.
Please see our Hours, Contacts and Location Info page for location details.
---
Gas Bar
Whether it's diesel, regular, mid-grade or premium gas, Wynyard Co-op's gas bar offers high-performance fuels at competitive pricing. Plus, on really hot and cold days, Wynyard Co-op has someone who will fill up your vehicle with fuel, check your fluids and wash your windows for you!
Convenience Store
Stop in our Convenience Store and enjoy our great selection of items. Whether it's a hot coffee, Big Cool slushy, soft drinks, snacks or a lotto 649 ticket, our friendly staff will help you find what you need! For that morning rush stop in and grab a fresh hot coffee and snack! The F'Real Milkshakes and Smoothies are awesome,;try the newest F'Real flavour: cotton candy!

Discover more: